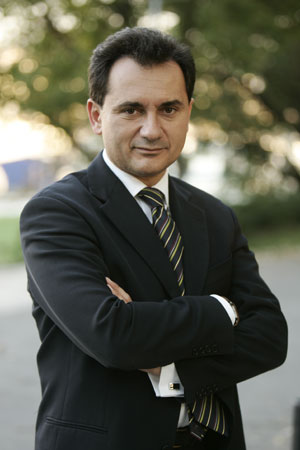 Dear friends,
After the European Council decided to postpone the decision to grant the candidate status to Serbia, on December 9, 2011, I submitted a resignation to my position as the Deputy Prime Minister for European Integration of the Serbian government. My decision was not a sign of defeat of state policy in this area, but a reflection of my understanding of personal responsibility and fulfillment of given promises. It was a great honor to serve our country in the past 4 years. Here (6MB. pdf) you can see the results that my team and I have achieved in this period. I am sure that Serbia, despite numerous challenges, will remain stable, ensure progress for all its citizens and continue on its European path.
Welcome!
I would like this website to not only be the medium of communication between you and me, but also to grow into an active forum for all those who want Serbia to become a modern and rich European country, a country that uses its tradition not to hold it back, but rather as a force in its transformation.
If you want more information, have some ideas or comments, or want to join our projects, please write to us at office@djelic.net.